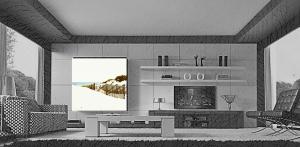 I've posted my work in two online galleries, Imagekind (Imagekind.com) and Fine Art America (http://fineartamerica.com). I redesigned my personal website (http://vineyardcommunication) so that it can be accessed on a phone. I have the beginnings of a body of work online, and it seems to be received well by other artists. I created a Zazzle calendar (http://www.zazzle.com/the_florida_keys_calendar-158488327934678253) to market online. I am experimenting with moving my blog from my website to here and using the RSS feed to put it multiple places. Today I also joined the Online Professional Visual Artists Forum (http://onlinevisualartists.com) today.

But . . . I need a recognizable name to use for all of these--probably a new website devoted to art. What should my business be called? That's my quandary--an important marketing decision. And I really can't go much further until I decide what to call it. Then, do I, instead of making a Susan Vineyard facebook fan page, make one with this new name? I think I do. Well, folks, this is the state of my art today.

I want to shoot antique door handles and old dolls and dead roses, but first, I have to make this decision. Any ideas?